Posted on February 6th, 2019 by Andries Lodder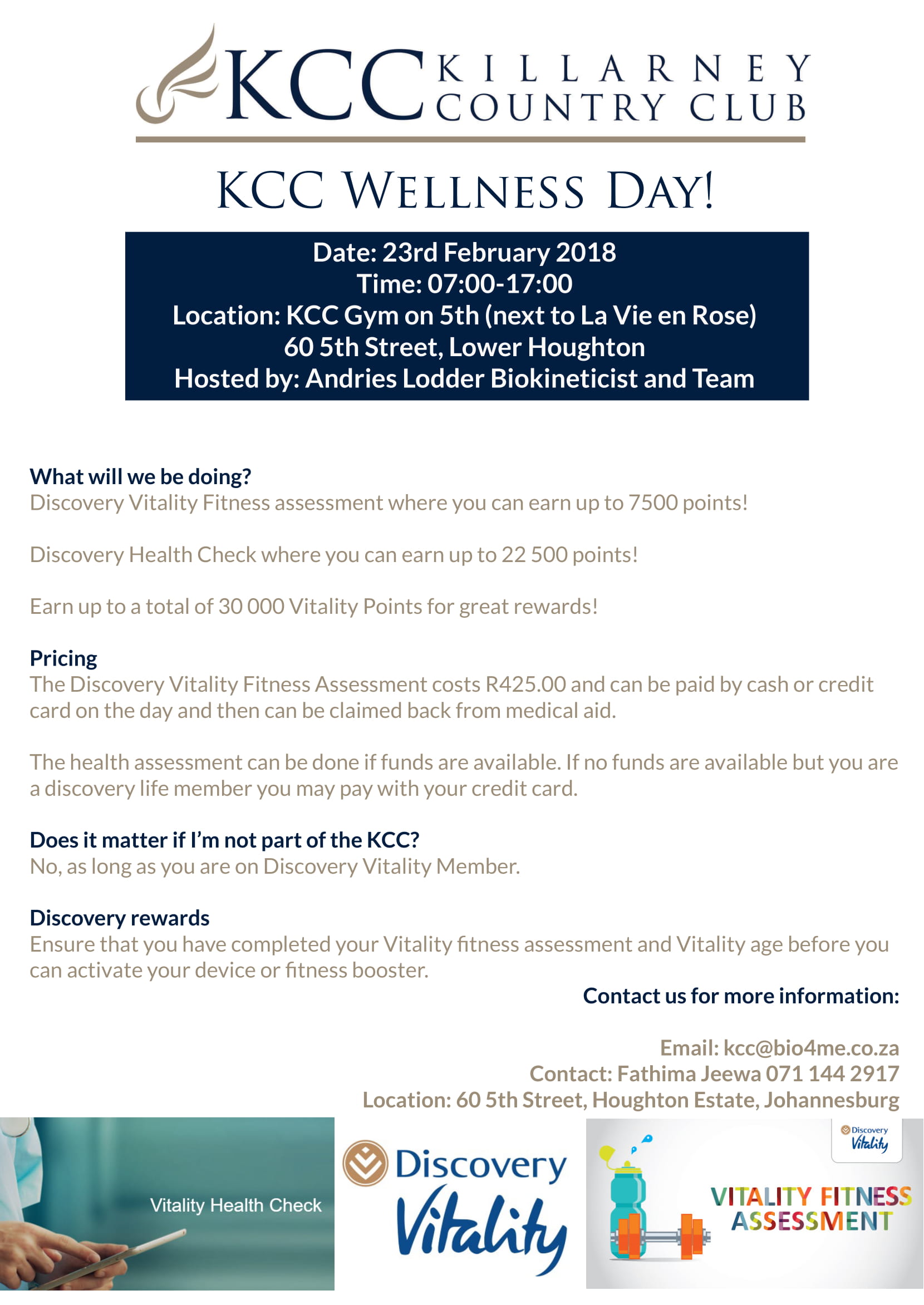 Killarney Country Club Wellness Day – Saturday 23rd February 2019!
The Discovery Vitality Fitness assessment is a quick functional assessment to observe your strength, flexibility and cardiorespiratory fitness. With seven simple exercises and a few measurements, this test is a quick and fun way to identify your strengths and weaknesses with regards exercise as well as gain your vitality points to reach your desired status. The assessment costs R425.00, it can be paid cash or credit card and can be claimed back from medical aid. *You do not need to be a member of Killarney Country Club to do the assessment!