Vitality Fitness Assessment
Posted on September 20th, 2015 by Sinaicom
---
Andries Lodder Biokineticist has joined the Vitality Wellness Network and we are now available to do your Vitality Fitness Assessments.
All Vitality members, 18 years and older, can earn 2 500 Vitality points each twice a year (at least 5 months apart) for doing a Vitality Fitness Assessment.
You can also earn up to 5 000 bonus fitness points based on their fitness level at each assessment. These points are in addition to the 2 500 points you earn for doing the assessment. Below are the bonus points you can earn depending on their overall fitness levels. The overall fitness level consists of the cardiovascular, strength and flexibility results.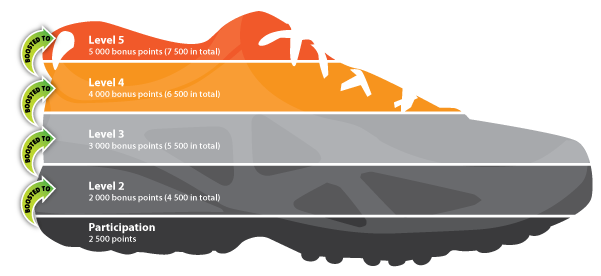 A Vitality Fitness Assessment provides data that is helpful in development of an individualised exercise programme to address various health and fitness components. By collecting baseline data, we will be able to evaluate you in your follow-up assessment and help you achieve your fitness goals.
Fill in details below to book your Vitality Fitness Assessment
---
Tweet