Gcina Gumede
Posted on February 7th, 2023 by Sinaicom
---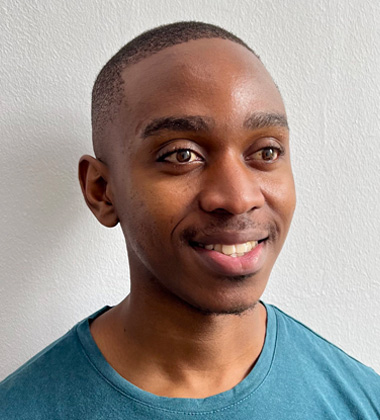 Gcina Gumede is a 22-year-old that was born and raised in Durban. During his schooling career, he was heavily involved in sports, including Rugby, soccer, and basketball. He was also involved with the first aid club throughout high school where he performed side field medical duties at sports events. Seeing and helping medics with injuries Gcina suffered a minor ankle injury when he was 15. It was at this time that he discovered his love for biokinetics. The process of getting someone to recover and the various stages of rehab fascinated him and he decided to take up a career in this field.
After completing high school, Gcina went on to complete his BHSc (biokinetics) undergraduate degree at the University of the Witwatersrand (WITS), in 2021. He then furthered his studies at WITS and completed his honours degree in Biokinetics in 2022. During his time at WITS completed several short courses such as aqua therapy, strapping, and basic life support.
Gcina is an aspiring Biokineticist with a special interest in orthopaedic and sports injury rehabilitation, high performance, chronic conditions, as well as the overall wellness of patients. He enjoys helping individuals attain their goals and ensuring that they reach their full potential through evidence-based exercise prescription.
Gcina strongly believes in an individualised and comprehensive approach to rehabilitation, making sure that all aspects of a patient's condition are examined and treated allowing them to return to pre-injury activities with confidence.
---
Tweet