The Final Stretch of the Year
Posted on August 25th, 2022 by Andries Lodder
---
By Daniel Sauer
We are in the final quarter of the year, and our bodies may be feeling the effects of every day life. It may seem like there aren't enough hours in a day to fit in exercise and stretching, or sometimes those meetings run a bit over time. As a result, our bodies experience stiffness and shortened muscles as a result of our every day lives. Have you ever thought about how much time we spend sitting each day? What about the time spent driving, sitting in meetings, dinner, and of course, at work? All those weekend games of Padel, Soccer, Tennis and Golf that we don't stretch after?
Stretching daily has many physical and mental benefits. Stretching provides your body with an increased range of motion and flexibility, allows you to function and play sport more optimally, and helps release endorphins to promote relaxation. Furthermore, another benefit of stretching is to reduce one's risks for injury. The best part is that stretching only take a few minutes per day and can be done before bed or as you wake up, So you don't need to worry about it being too time consuming!
We would like to provide you with a few stretches to ease those tired legs, and help you feel much looser and ready to tackle each days challenges and activities!
Stretches:
Hip Flexors and Quadriceps: Hold the stretch for up to 30 seconds per side, and repeat twice. Place your leg on the wall, and knee on the floor. Place your 2nd leg in front of you. Keeping your back upright, push your hips forward.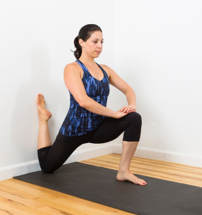 Glute Stretch: Hold the stretch for up to 30 seconds per side, and repeat twice. (You can do either of these). Lie on your back with 1 knee bent. Place the other ankle on the bent knee. Hold your bent thigh and pull your knee towards your chest. Alternatively, Sit on the edge of a chair. Place your ankle on your knee and slowly lean your body forward.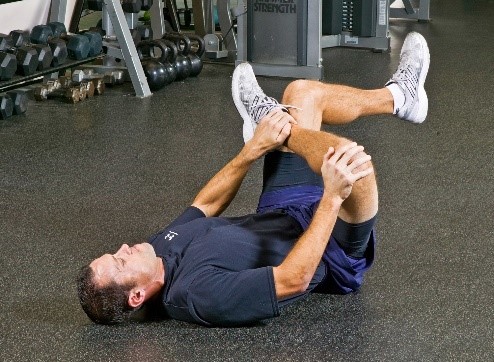 Hamstring and Calf Neural dynamics stretch: Do 10 repetitions per side, and repeat twice per leg. Lie on your back. Bend your knee and pull towards your chest. Slowly straighten the leg you're holding and point your toes down towards you. Relax your foot and bend your knee again. Repeat this movement 10 time per leg.

Tweet