What is Rheumatoid Arthritis?
Posted on February 9th, 2016 by Andries Lodder
---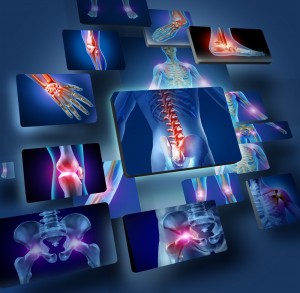 Rheumatoid Arthritis is one of many types of arthritis, and is a degenerative disease that typically impacts the joints of the knees, hips, feet, spine and hands.
Rheumatoid Arthritis is inflammation in the lining tissue of the joint, called lymphocytes.  This in turn causes swelling and damage to both the cartilage and bone.
Rheumatoid Arthritis is the most common form of inflammatory arthritis and even though anyone can get it, it is most commonly found in women above the age of 40.
Some common symptoms of Rheumatoid Arthritis are:
Swelling
Stiffness, particularly in the morning
Pain in the ball of the foot
Hammer toe
Fatigue
Muscle and joint aches
Joints are red, swollen, painful and tender
Many people with Rheumatoid Arthritis can control their pain and the disease with medication and exercise. Exercise reduces joint inflammation and pain, maximizing joint function and preventing joint destruction and deformity.
Regular controlled low impact exercise is important to maintain joint mobility and strengthening of the muscles around the joints. Swimming is form of exercise that is particularly helpful because it allows exercise with minimal stress on the joints.
For an individualized exercise program to help you control your symptoms, give us a call.
Tweet