Exercise & Optimism
Posted on June 2nd, 2016 by Andries Lodder
---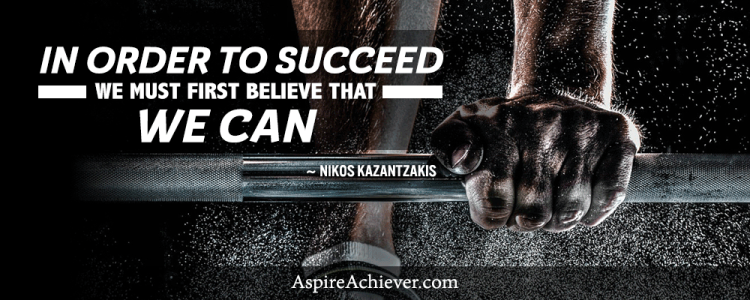 I was reading through a couple of my assignments from my varsity days and came along this Response Paper from my Sports & Exercise Psychology Course. Just to show the importance or relevance of this, I wrote this more than 10 years ago, and it is still applicable to our lives in one way or the other. 
Maria Kavussanu and Edward McAuley. Exercise and Optimism: Are Highly Active Individuals More Optimistic? Journal of Sport and Exercise Psychology. 1995, 17, 246-258.
 The purpose of this study was to investigate the relationship between reported physical activity and optimism. Optimism has been associated with enhanced inspiration, perseverance, and performance. Physical exercise could influence optimism through mastery of experiences, through its impact on reducing anxiety and lowering levels of depression, and enhances self-efficacy. Therefore the hypothesis stated that active individuals are more optimistic and less pessimistic than their less active counterparts.
It was found that moderate and high active groups had higher physical self-efficacy and lower trait anxiety than the inactive/low active groups. It was also found that the predominantly optimistic feelings experienced by high active groups were due to high energetic arousal states they experienced as a function of exercise. The positive feelings could also be attributed to the feelings of mastery that result from the accomplishment of an exercise workout. Therefore leading to a sense of greater control over the environment and a positive attitude one holds for the future. All these findings in the study correspond to the findings of previous researchers' findings. 
From a young age, all I ever loved doing was playing. It being playing sport or just being physically active. I started playing all types of sport, not because I had to, but because I loved doing it. Years have passed, but still sport and exercise is my life. I can't think what life would be without it. It's my time where I become one with the environment and just loose myself, I generate energy from it. I found that when I don't participate in any physical activities, I become lazy, and I get this feeling of constant tiredness. But when I exercise, I feel energetic, relaxed, and motivated.
In general, I am a very energetic and optimistic individual with a great positive attitude that never gives up. I'm a very understanding person, and I always try to help other people and try to motivate them. I'm also easily satisfied, e.g. by simply putting a smile on another persons face, will make my day, and I will feel like I made a contribution towards a better world out there. I hate it when people only see the negative side of a situation, and just want to give up, and fail, without even trying.
Being positive in life and being optimistic depends on every individual themselves. It is all an indication of how strong you are psychologically, emotionally and physically. In my case, it could just be my personality that contributes to my optimism and my self-efficacy. But without any physical activity, I feel lethargic and depressed.
Therefore by critically analyzing myself, there is a strong relationship between physical activeness and optimism.
Here are a few words of wisdom that keeps me motivated throughout life:
Only those who risk going to far can possibly find out how far one can go – T. S. Elliot
In order to succeed, we must first believe that we can – Nikos Kazantzakis
It is what we make out of what we have, not what we are given, that separates one person from another – Nelson Mandela
Tweet