Safe and Effective Training for Life and Sport
Posted on October 10th, 2015 by Andries Lodder
---
USING EDUCATION TO MAKE TRAINING SAFER AND MORE EFFECTIVE
Hi guys – Over the years we have realized that there is a big demand for teenagers and young athletes who want to learn how to train safely and effectively!! Derek Archer from IFP (Institute of Fitness Professionals) and myself will be running a workshop on the 7th & 8th of December for the Grade 8 -12s:
* Strength and Conditioning (for sport and life)
* Strength training form and technique
* Program design
* Diet and supplementation
* Agility
* Flexibility
Many parents feel out of control not knowing whether their kids are training the correct way for the goals that they have set themselves – after this workshop they will be equipped to get the best results out of their training whether it be for sports performance or daily health and wellness!!
For more info contact Lee Archer on their contact page 
Below see more details on the Workshop: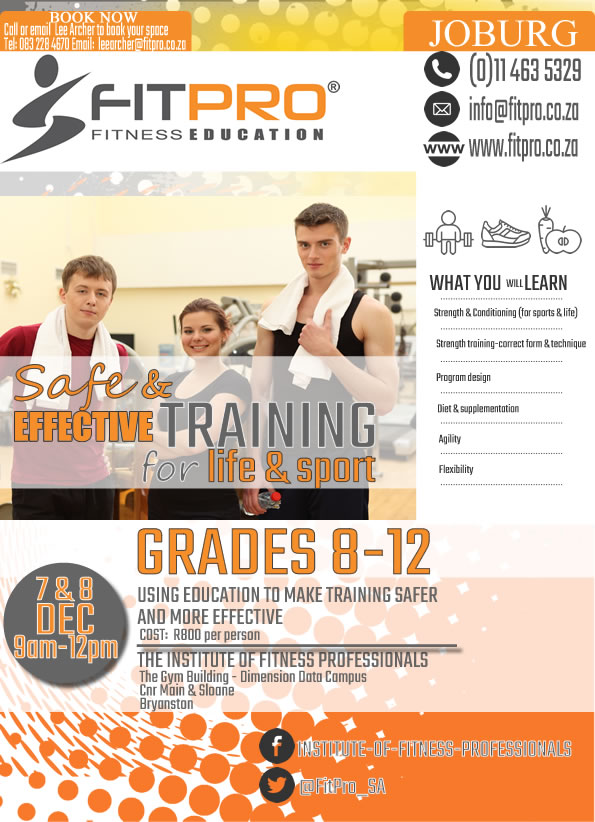 Tweet