Our Staff
Posted on November 28th, 2016 by Sinaicom
---
Andries Lodder
Andries Lodder participates in cycling, running, swimming, squash, golf, tennis, rugby and cricket. He started studying Physiotherapy and later changed to BSc in Exercise Physiology and Human Movement Sciences at The University of the Witwatersrand. In 2007 he completed his Biokinetics Honors degree at Stellenbosch University. After only 1 year is Stellenbosch, he moved back to Johannesburg where he started practicing as a Biokineticist. Along this road he was very fortunate to make some good acquaintances that gave me the opportunity in 2008 to become a fitness instructor for all the SAFA and CAF referees, which gave him the opportunity to travel to Egypt for a fitness instructors course. Later that same year he did the fitness testing of the African referees that qualified them for officiating at the Beijing Olympic Games. He is also part of the team 'Ask an Expert' for Modern Athlete Magazine and wrote articles on a monthly basis on exercise and sports specific training for TriAthleteSA Magazine during 2010/11. In 2011 he completed Ironman South Africa and is currently training to take on The Comrades Marathon in 2017.
Apart from practicing as a Biokineticist, Andries lectured at the "Health and Fitness Professionals Academy" (HFPA), training students for their National Diploma in Exercise Science (Year 2) and Pre/Post Natal Course, as well as at "The Institute for Fitness Professionals" (IFP) on Anatomy and Sport Injuries.
Currently Andries is pursuing his Masters in Exercise Medicine through research (2016/2017) at the University of the Witwatersrand. His research topic involves the Neuromuscular Electrical Stimulation (EMS) of the lower leg muscles in diabetic patients for improved balance.
Andries' main interest lies in sport and orthopaedic rehabilitation, sport specific testing (VO2max and Lactate Testing) and conditioning, specifically for cyclists, runners, tri-athletes, multi-stage event athletes, golfers and rugby and soccer players.
Jennifer Steele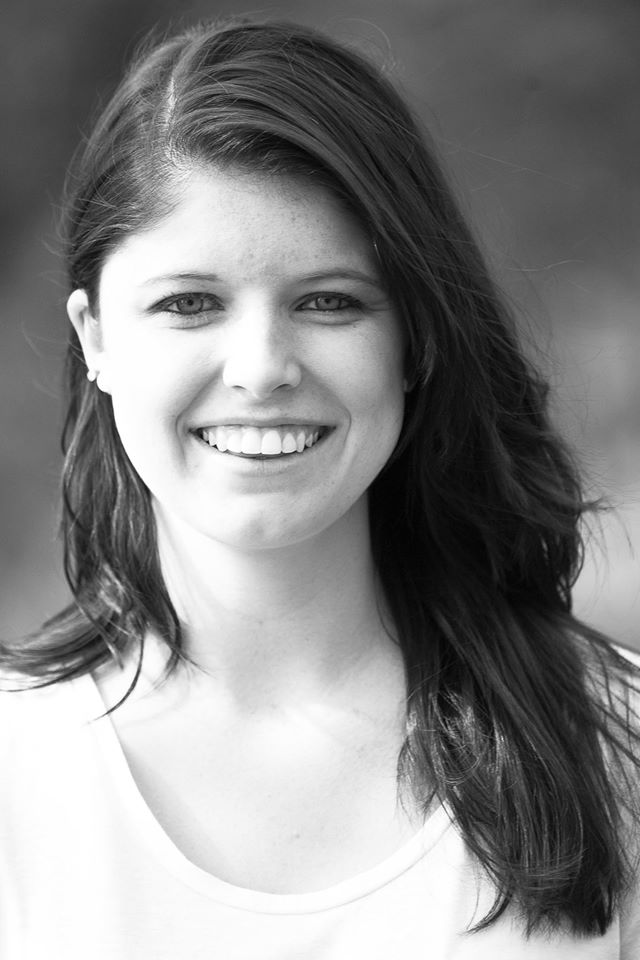 Jennifer Steele, 23, has grown up in Johannesburg. She completed her schooling at De La Salle Holy Cross College where she matriculated in 2011 with six distinctions. She then went on to study at the University of the Witswatersrand. Here she Cum Lauded her undergraduate degree, a Bachelor of Health Science, majoring in Exercise Science. She has recently just completed her Honours degree in Biokinetics, Cum Laude, also at the University of the Witswatersrand. Notably in 2015 when she completed her undergraduate degree she was awarded the Wadee Family award for the top BHSc graduate in her class, she was placed on the Deans Merit list and offered a place in the Golden Key Honours Society.
At a young age Jennifer became involved in Irish Dance. She has been training and competing in this dance form for the past 14 years. In 2012 after matriculating Jennifer took a gap year during which she moved to Ireland to train with the Kiely-Walsh Academy of Irish Dance in Cork. Following this she had the opportunity to represent South Africa at a number of international competitions; the All Irelands in Dublin (2012), the World Irish Dance Championships in Boston (2013), the World Championships in London (2014) and the City of Birmingham Championships in Birmingham (2015). In 2015 she was ranked as the top South African Irish Dancer at the South African National Championships. In April 2017 she will be traveling with 10 other dancers from her studio, Robinson Dance, to Dublin where they will compete in both solo and team competitions at the World Championships. Jennifer has also completed her Irish Dance Diploma through the An Coimusium le Rinci Gaelacha in Ireland.
Exercise and sport have always played an important role in Jennifer's life. She played netball throughout school career and after school went on to become a netball coach. She also participated in ballet for over 14 years but had to give it up when she left school and went to university due to time constraints. Jennifer was also a keen swimmer at school and swam her first Midmar Mile in Grade 4.
It is through her dance career that Jennifer chose Biokinetics as her field of study as she required rehabilitation for an ankle injury sustained at the 2013 World Championships. Jennifer's main interests lie in the field of Orthopaedic and sport rehabilitation. However, she hopes to gain experience in all fields of rehabilitation during her internship year to provide her with adequate experience going forward in her career. Jennifer also hopes to further her academic studies following her internship year and plans on pursuing a Master's degree in 2018.
---
Tweet