Marco Mons
Posted on February 7th, 2023 by Sinaicom
---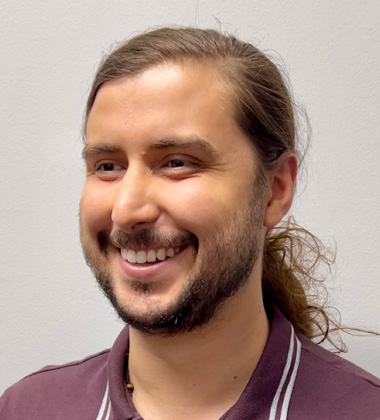 Marco Mons is a 26-year-old who grew up in Johannesburg. He participated in swimming, water-polo, rugby and hockey throughout his schooling career. In university he found his passion for rock climbing, participating in training both in- and outdoors. He was elected the chairperson of the Wits University Mountain Club in both 2016 and 2017. Due to over training Marco sustained an injury to his hands, leading him down the path of rehabilitation and injury prevention.
After deciding he was not fulfilled by the BSc General degree, he had initiated in 2016, he decided to embark on a year of self-growth and discovery in 2018. Marco worked as a full time Mathematics and Physical Science tutor, whilst figuring out how to combine his interests with job opportunities to determine what to study. Piecing together his interests in educating, rehabilitation, physical fitness and leading an active and healthy lifestyle, Marco decided to undertake Biokinetics as his new field of study.
Marco completed his BHSc Biokinetics undergraduate degree in 2021 and went on to further his studies, completing his BHSc Biokinetics Honours degree in 2022, both at the University of the Witwatersrand. Marco additionally completed several courses during this time including an Introduction to Aquatic Therapy Techniques and Rehabilitation, Basic Leuko Sports Strapping and Basic Life Support courses.
Since he first started studying anatomy and physiology, Marco has always been interested in the nervous system and now has a keen interest in the treatment, rehabilitation, and maintenance of patients with neurological conditions. He seeks to gain further insight into this area as he furthers his knowledge in the field of Biokinetics.
Marco strongly believes in treating patients wholistically rather than simply treating injuries, illnesses, or conditions, striving to regain patients' self-confidence as well as physical well-being. He aims to journey with patients on their road to recovery, rehabilitation and maintenance, ensuring proper patient education and showing care wherever possible.
---
Tweet